Linda Leathers
    Then – 128 8th Ave
I am not sure if it is just me or if everyone when hearing the Miranda Lambert's song, "The House that Built Me" written by Tom Douglas and Allen Shamblin, a warmth fills my soul and causes me to burst out in song –every single time. As I drive past 128 8th Avenue, The Next Door's founding home, this song comes to my mind. The words do not fit the melody but this property will always be the Place God used to strengthen and grow my faith to see first hand that nothing is impossible with the Lord. My soul causes me to burst out in… THANK YOU LORD!
This parcel of property, which will soon turn into a pile of dirt and then in a couple of years will transform into two beautiful hotels, will always be holy ground to this wild praying woman. We experienced the Lord work MIRACLE after MIRACLE in this old building. For me, this piece of property is the POWER OF PRAYER in action. I celebrate and thank the Lord that, in His grace, He used this building to restore hundreds and even thousands of women's lives. He gave our staff and volunteers the privilege of walking life with amazingly courageous women impacted by heartbreaking disease of addiction.
Many people ask me how I feel seeing the building being demolished and becoming dirt. I feel GRATITUDE! I loved our first location, but am absolutely BLOWN AWAY by how the LORD, in HIS goodness, provided our new campus at just the right time. Today, up to 106 women may find HOPE at The Next Door in services today. We have an additional 21 moms and 12 incredible children who call the Freedom Recovery Community home. The Next Door offers a continuum of care designed specifically for women in a Christ-centered culture that is unmatched in the community.
I do not worship the past. I worship the Lord who brought the past to life in this building and gave The Next Door an amazing future to run towards and embrace. The past makes me trust wholeheartedly in His leadership for the organization's present and future. These are exciting days – Thanks be to the Lord!
Now – 402 22nd Ave N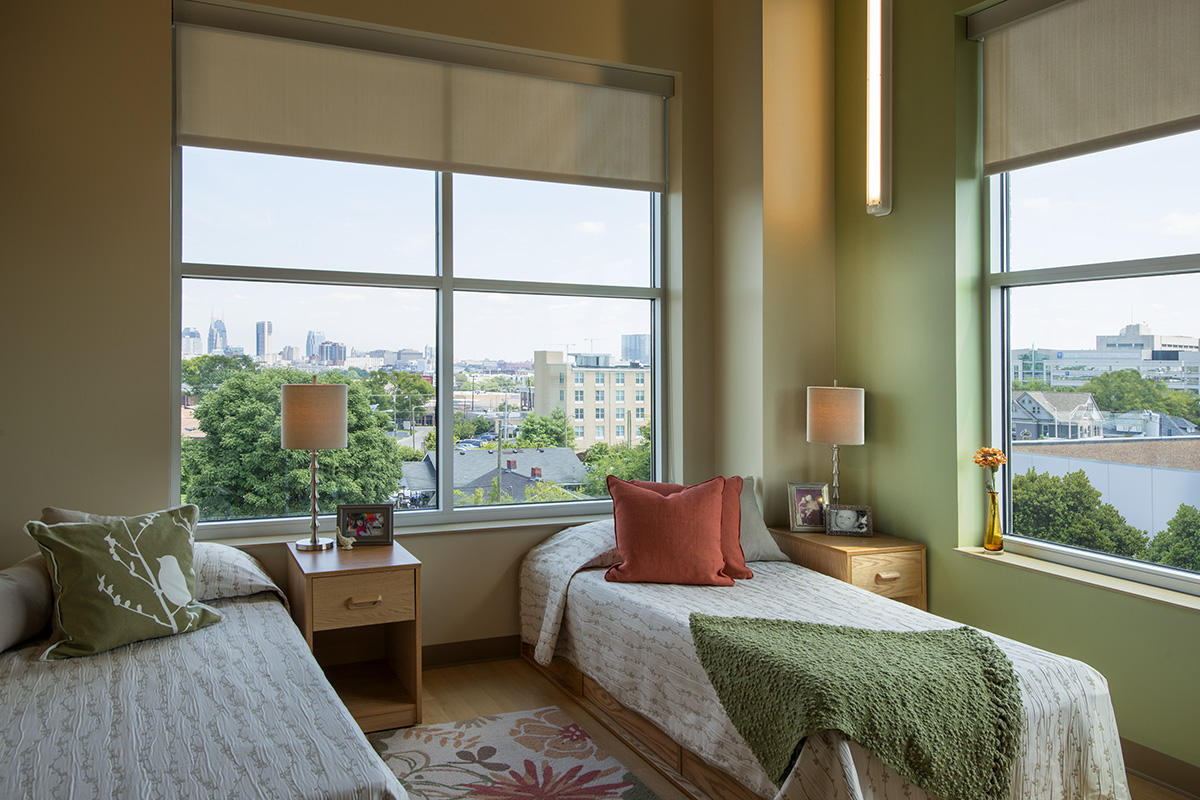 Then                                                               Now
Linda Leathers serves as the CEO at The Next Door.